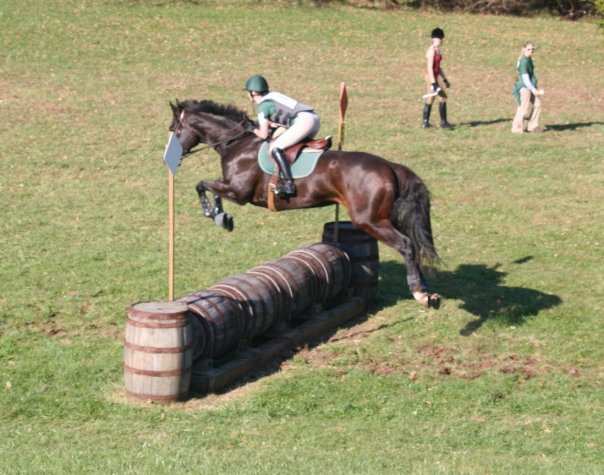 I have had a love for horses for as long as I can remember. I started riding equitation at the age of 9. Eventually, I began showing and eventing with my horse Coal (pictured). In 2009, I began working with one of Europe's top saddle brands. Through this company, I received over 11 years of training with master saddlers on saddle design, proper saddle fit, and in overall product knowledge until going out on my own in 2021. One of the most important things I've learned- To get the best performance out of your horse, a saddle should not only fit the horse properly, but it should also fit the rider. 
Today, I am taking my experiences and expertise and I'm applying them to my business, Balanced Fit Saddlery.
I love to see the smiles on my clients' faces when I get their saddle to work the way it should. I also enjoy helping many horse and rider teams find their perfect saddle. Whether you need your current saddle adjusted, or if you're looking for a brand new saddle, contact me and I can help!